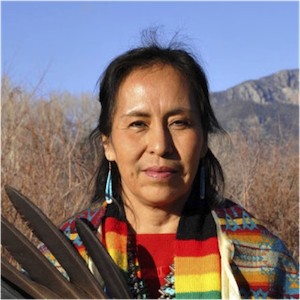 Journey Overview
Journey to the ancient lands of Northern New Mexico near Taos. Weyakpa Najin Win–Woman Stands Shining (Pat McCabe) of Diné/Navajo ancestry and Lakota ceremonial tradition will generously and skillfully guide you through a powerful personal and collective journey. Experience the sacred land and practices that instructed, healed and guided her to be the leader and wisdom keeper she is today, and discover the transformative power they hold for you.
On this journey, participants will have the unique opportunity to access a critical body of knowledge and wisdom from a teacher and guide who is deeply familiar with both the western traditions of the mind, rationality and academia as well as the ancient teachings or, original instructions, that have guided all of our ancestors from time immemorial. She is an important bridge and translator of these worlds.
Participants will have the opportunity to:
Remember one's self to be indigenous to Mother Earth. Discover the habits, methodologies and wisdom that have kept people intact since the beginning of humanity.
Explore and develop spiritual practice that comes directly from relationship with the land.
Reawaken the deep feminine power inside each of us and gain insight on how to come from and lead from that place.
Learn important steps and insights on how to both heal from and dismantle the western ingrained paradigm of academia and rationalism.
Engage in a deep inquiry and questioning of your beliefs and uncover what informs them.
Practice identifying and moving with your hearts delight.
Learn about indigenous resiliency and how it's providing an important template for our times.
Held at a beautiful and simple place of retreat in the Taos area, there will be an opportunity to visit the Taos Pueblo and other natural sites in the region that have deeply impacted Pat's journey, from mountains to gorges to sacred springs.
Weyakpa Najin Win – Woman Stands Shining (Pat McCabe) is a mother, activist, artist, writer, and international speaker, teacher and ceremonial leader who draws upon the deep Indigenous sciences of thriving life to reframe inquiries about sustainability and upholding the honor of being human.
A longtime friend, advisor and ally of the Pachamama Alliance, Pat was the first indigenous person trained to facilitate the Pachamama Alliance's Awakening the Dreamer Symposium 10 years ago. She participated on a Pachamama Journey to the rainforest to meet with our indigenous partners along with other influential social justice leaders in 2011 and more recently worked with the Pachamama Alliance team in San Francisco on incorporating indigenous wisdom and practices into our daily work and life.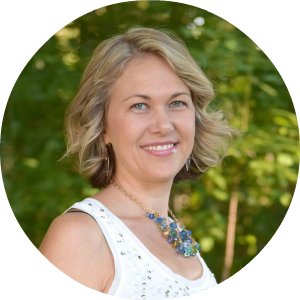 Journey Leader: Jocelyn Mercado
Jocelyn a Transformational Life Coach, Author, Holistic Health Consultant, and Environmentalist. She spent over 15 years in Finance and Project Management before taking the leap to begin a Life Coaching and Consulting career, and she's never looked back! More about Jocelyn