Corporate Giving
Just as we interweave indigenous and modern, we also bring businesses, individuals, and other nonprofits together as indispensable collaborators realizing a just, sustainable, and fulfilling future.
Unexpected Partnerships for Breakthrough Results
Behind every great organization is a close and committed circle of supporters who put their gifts and resources in service of a bigger vision.
We believe that the challenges and opportunities of this moment in history call for unexpected partnerships to deliver the results we need now.
By forging these strategic partnerships, we accelerate our partners' capacity to fulfill their purpose and mission ensuring their contributions have maximum impact in the world toward our shared vision.
Why become a partner
Today, corporations measure philanthropic success not just by the resources they provide, but also by what their charitable giving achieves.
Our Community Is Your Community
Vibrant communities of PachaPeople are engaged and active in major metropolitan areas around the world – our communities are active and engaged, and open to supporting businesses that are aligned with their values. Here is a partial list of our growing communities:
New York
Dallas
Minneapolis
San Francisco
Philadelphia
San Diego
London
Frankfurt
Hong Kong
Make a Meaningful Difference
Our planet's basic life-support systems – from the air we breathe to the water we drink – face threats of unprecedented scale and complexity. Ancient cultures and their wisdom for sustaining those systems are also similarly endangered.
Can we rise to the challenge of this moment? At Pachamama Alliance, we know the answer is "YES!"
With your partnership, together we can take action grounded in respect, understanding, and education. Becoming a corporate partner of Pachamama Alliance is a powerful way to:
Demonstrate your company's values and commitment to community
Leverage new channels for marketing and engagement
Reach new audiences and strengthen your positioning and relationship with your existing audience
Set an example for peers in your industry
Create a brighter future for generations to come
Join Us in Building Sustainable Prosperity
When you join Pachamama Alliance as a corporate supporter, you enter into and help guide a transformative conversation about sustainable prosperity. Among the benefits of being a part of this conversation are:
Joining a global community of allied organizations and individuals in major U.S. and international metropolitan areas
Special invitations to and promotion at our annual Luncheons and other events
Featured branding on our website, social media platforms, and printed materials
Corporate volunteer projects
From our founding, we've been committed to listening deeply to the needs and visions of our partners, and how we can be of service. In that spirit, we offer a wide range of partnerships, as well as opportunities to create customized benefits packages.
Values and Guidelines
In recognition of the value and importance of corporate support, Pachamama Alliance has developed the following guidelines to promote positive experiences with our corporate supporters.
Our Values
Pachamama Alliance is committed to establishing meaningful and long-lasting relationships with our corporate supporters. We welcome opportunities to advance the strategic needs of the organization through endeavors with corporate partners who are aligned with the values of Pachamama Alliance.
Pachamama Alliance does not discriminate on the basis of sex, race, color, religion, creed, age, national origin, ancestry, pregnancy, marital status or parental status, sexual orientation, or disability. Therefore, we do not align ourselves with partners that do not share our same stance on non-discrimination.
Furthermore, we choose to align with organizations and corporations that share our broad commitment to environmental sustainability and social justice.
Our Guidelines
In accepting any support from a corporation, Pachamama Alliance includes (when applicable) the corporation on its list of funders, and provides attribution to the corporation on publications and other materials made possible by the funds.
Any funds to Pachamama Alliance cannot compromise the organization's ability to independently advance its goals and priorities. While we value these partnerships, Pachamama Alliance's staff and board of directors have ultimate control over all such activities.
In accepting corporate support, Pachamama Alliance does not endorse or support the activities, products, or positions of any business.
To help ensure accuracy in public information, Pachamama Alliance consults the funder before using the organization's name or logo on press releases and marketing materials. In turn, Pachamama Alliance expects to be provided with the opportunity to review drafts of similar materials produced by the corporate partner.
Pachamama Alliance reserves the right to refuse a corporate contribution for any reason. Open communication and the responsible stewardship of philanthropic gifts provide a strong foundation for sustainable partnerships with the corporate community.
Our Corporate Partners
All of our corporate partners have a genuine dedication to creating a better world for all. This group of premier companies brings to life and put into practice the core of our mission: a thriving, just and sustainable world. We thank them for their commitment and passion in supporting our mission. Below we highlight a few of our largest supporters.
---
POWUR
powur.com
Powur's mission is to accelerate the adoption of sustainable energy worldwide and help 2,000,000 homeowners save money and gain energy independence. We've built a global network of best-in-class solar installers so we can connect homeowners to the provider right for THEM. Our selection process analyzes public customer reviews and a custom data set on each provider. The result, we screen the best providers in the country so you don't have to.
---

Amalgamated Bank
amalgamatedbank.com
Amalgamated Bank is the bank for businesses and organizations building a better world. We advance sustainability with everything we do: the loans we make, the way we operate and our commitment to using deposits for good. Our deep expertise and powerful network of values-driven companies and organizations, we work to transform banking and create a better world.
---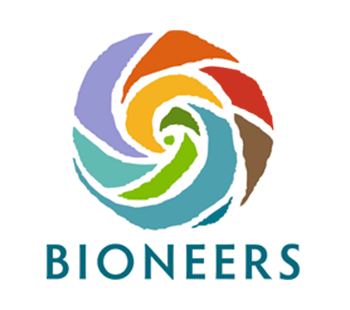 Bioneers
bioneers.org
Bioneers is an innovative nonprofit educational organization that highlights breakthrough solutions for restoring people and planet. Founded in 1990, Bioneers has acted as a fertile hub of social and scientific innovators with practical and visionary solutions for the world's most pressing environmental and social challenges. A celebration of the genius of nature and human ingenuity, Bioneers connects people with breakthrough solutions and each other.
---
Wetherby
wetherby.com
Wetherby Asset Management is dedicated to providing exceptional wealth management services by forming partnerships built on trust, understanding, and thoughtful advice. For more than 20 years, they have been offering objective perspective, personalized planning, and sophisticated investment management to individual investors and families. Wetherby has been advising clients on impact investing for 10 years, can help direct your capital to do more than generate financial returns, and has seen a growing number of clients who want their investments to combine social responsibility and sustainability with competitive returns.
---
Nia Impact Capital
niaimpactcapital.com
Inspired by lessons learned in the high-impact investment space, Nia Impact Capital has taken those concepts into the publicly traded markets. With Nia, we recognize private venture opportunities are not the only way that investors can make a difference. We understand that solution-focused companies are found around the globe and across the market-capitalization spectrum. By focusing our investment universe on publicly traded companies, we are able to build a portfolio of the most creative and positively impactful companies—those businesses that most contribute to bettering our planet through real and tangible solutions to some of the world's most critical equity and sustainability problems.
---

Conscious Company Media
consciouscompanymedia.com
Conscious Company Media shares inspiring, cutting edge stories about business as a force for good, hosts educational events and workshops, and connects talented individuals with purpose-driven work, all with the higher purpose of elevating consciousness in the business world.
---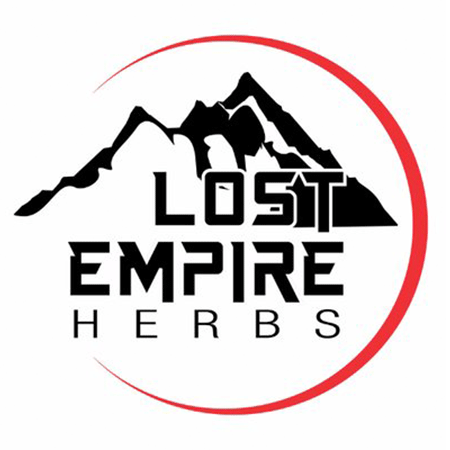 Lost Empire Herbs
lostempireherbs.com
The mission of Lost Empire Herbs is to change 100,000 lives through aiming to bring the highest quality potent herbs and formulas to market, while providing the best customer service experience possible for their clients through their online portal. Their philosophy is that herbs are like the tip of the spear in introducing people back to a more natural way of living. By living in closer alignment to nature, we can all have higher performance in our lives. Lost Empire Herbs 'pays it forward' by investing 1% of their profits to organizations like Pachamama Alliance that share their core mission and values.
---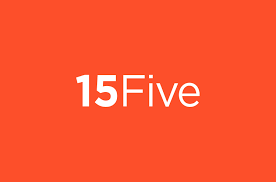 15five
15five.com
15Five is a continuous performance management solution that not only guides employee growth and development, but empowers people to become their best-selves. Through strategic weekly check-ins, 15Five delivers everything a manager needs to maintain visibility and impact employee performance, including continuous feedback, objectives (OKR) tracking, recognition, 1-on-1s, and 360° reviews.
---
Alliance for Community Development
alliancecd.org
The Alliance for Community Development is a 501(c)(3) nonprofit, founded in 1999, dedicated to promoting investment in low-income Bay Area communities. We do this by increasing access to capital for underrepresented entrepreneurs including but not limited to women, people of color, immigrants, and veterans.
---